DispatchHealth does healthcare differently; it's one of the many reasons why we've become one of the most desirable destinations for professionals who are looking to make a real difference in the industry. We're a healthcare startup that's on a mission to provide exceptional in-home medical care to patients and exceptional support for each other. Here's what our staff is saying:
Where Do You See DispatchHealth in the Future of HealthTech?
"I see DispatchHealth truly changing the game for people who have been underserved by the current healthcare system. For a lot of people, getting out of the door to seek medical care is a huge feat. Being able to meet a patient where they are, in their home, gives the provider more context in treating that patient, significantly reduces stress on the patient, and breaks down the accessibility barrier to care. The added layer of reducing cost makes me even more confident that this is absolutely the direction healthcare needs to move in." – Fiona Cummings – Senior Data Analyst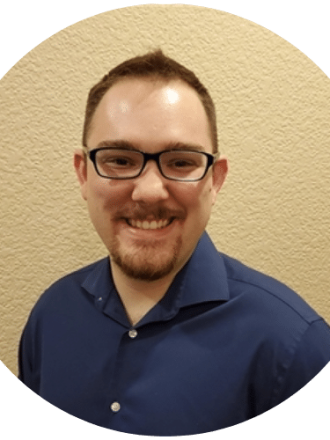 What Excites You About Working at DispatchHealth?
"Working at DispatchHealth has afforded me the opportunity to have a real effect on patients all over the country. Every day we work to build and ship a product that is better than the one we offered the day before, knowing that the changes we make provide better medical care and improve trust." – Ryan Batty – Full Stack Engineer
What Is Unique About Working in a HealthTech Company?
"When I first joined the DispatchHealth team, it was clear that I made the correct decision. Everyone was willing to collaborate, answer questions, and we all share DispatchHealth's core values. Even as a remote employee, I can get into the field to see the DispatchHealth mission at work. Whether it's joining our providers and DHMTs as they care for our patients in their homes or shadowing our Care Team during the onboarding experience, I know that DispatchHealth has and will continue to focus on putting the patient first. I am enthusiastic to be a part of a company so passionate about both the patient and employee experience." – Hatte Meneau – Product Manager
Why Did You Choose DispatchHealth for Your Tech Career?
"I was working at another healthcare tech company that went in a direction that wouldn't keep me technically relevant in today's market. I was approached by DispatchHealth, and the opportunity to learn new tech that was current and different from what I knew at the time was appealing. I liked that DispatchHealth would keep me in healthcare, as well. I feel like being on the tech team here, we are indirectly positively affecting patients through providing software that our providers can use to get their jobs done and remain focused on the medical care they provide." – Keera Cohens – QA Manager
Are you interested in joining the DispatchHealth team? We are looking for courageous, compassionate, and innovative individuals from a wide range of professional backgrounds who are interested in a career in HealthTech. Click here to explore our career options!